Carl Aubock Certo Key Corkscrew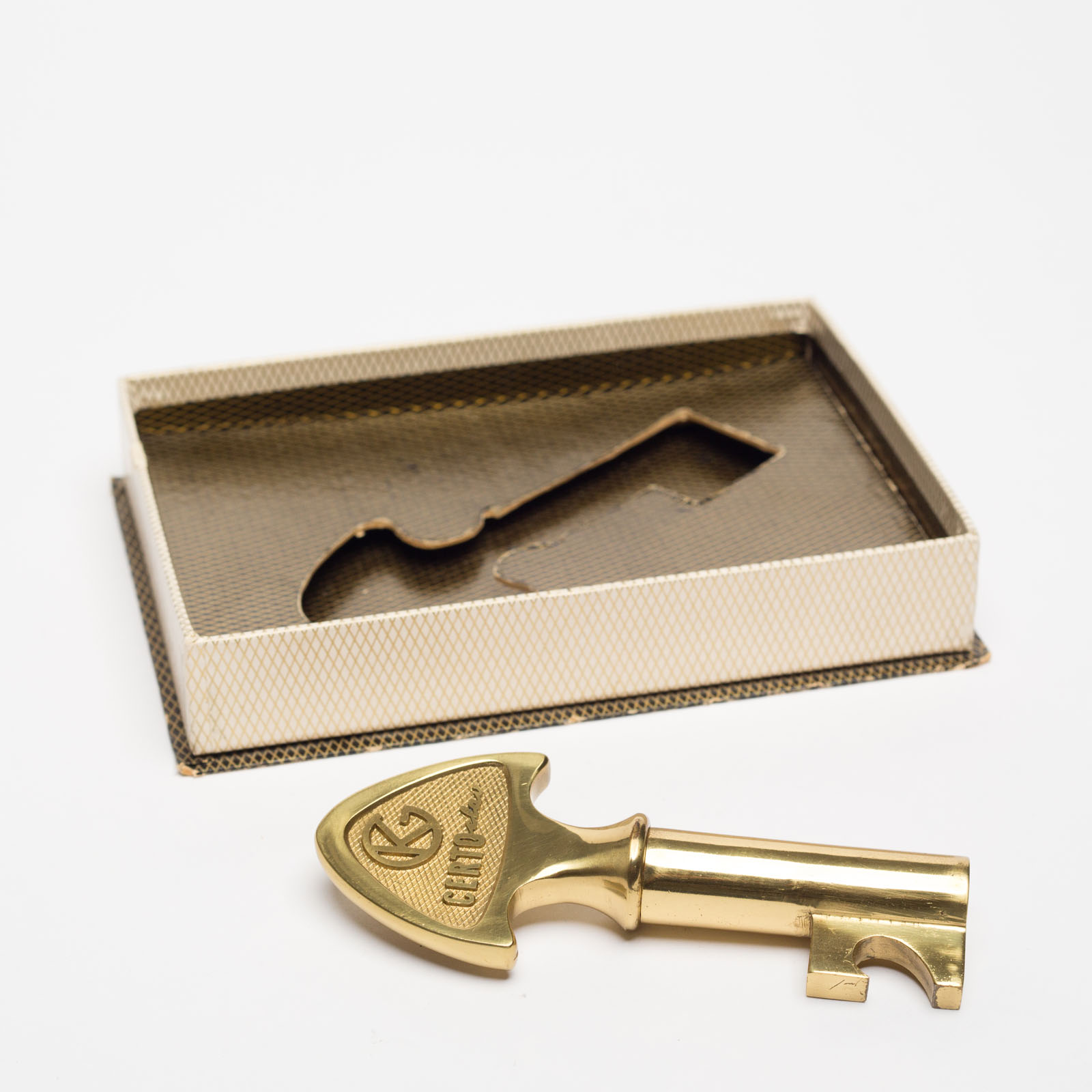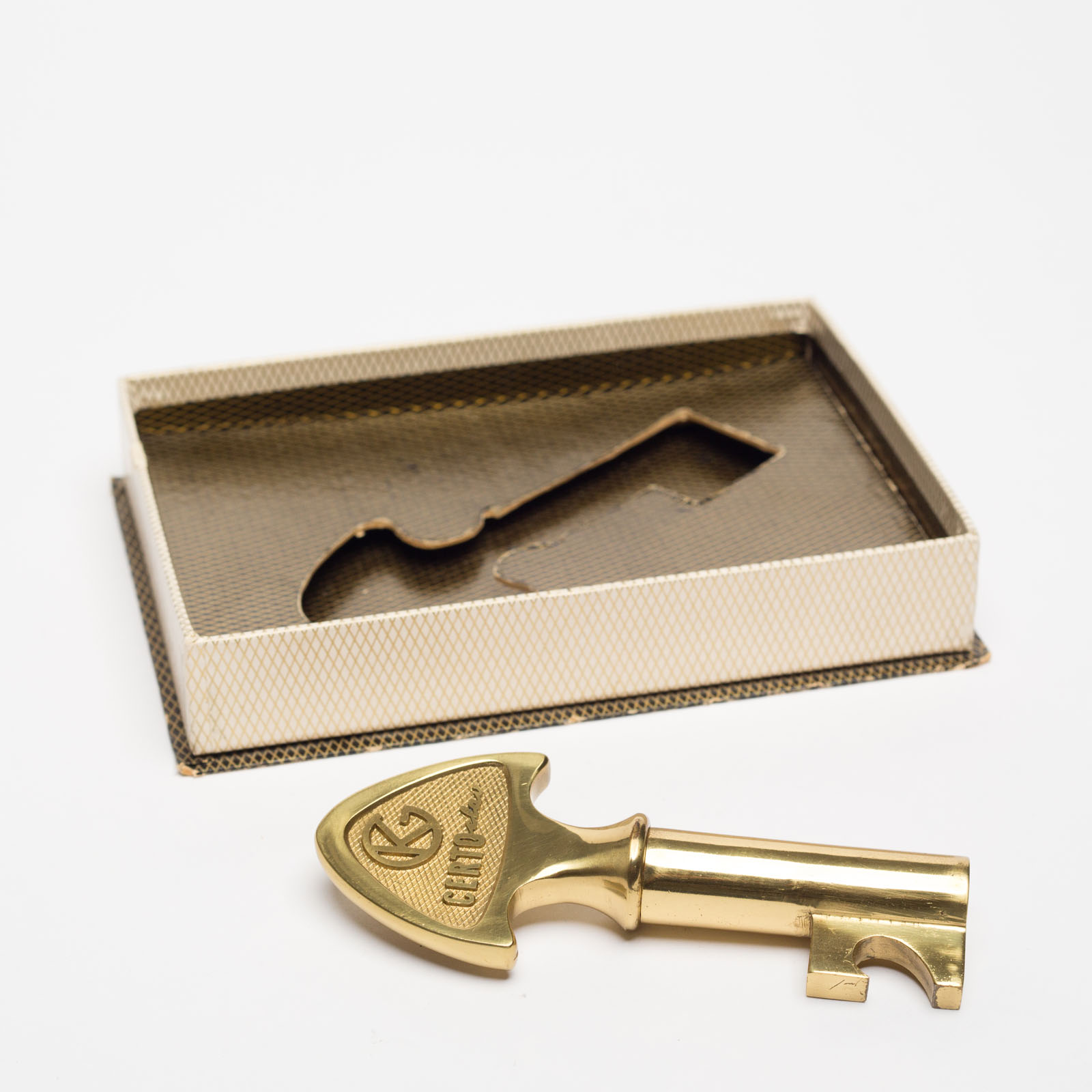 sale
Carl Aubock Certo Key Corkscrew
Designer: Carl Auböck II (1900 – 1957)
Item: Certo brass key corkscrew
Manufactured by: Werkstätte Carl Auböck
Country of origin: Austria
Year made: 1950s or 60s
Materials: Brass and steel, with original presentation box
Dimensions: Key measures 4 ½" x 2" and the box measures 6 ½" x 4 ½" x ¾"
Condition: Mint in its original presentation box.
Description: Here is an Carl Auböck designed advertising or give away item for the Kelomat firm in Austria for it's Certo Clav autoclave product. Auböck produced two versions of this well documented key corkscrew: one with the Kelomat name and other with the Certo name. Kelomat is a metal and kitchen wares firm established in the 1950s and still in operation today and known for their high pressure cookers. Both the Certo and Kelomat versions are identical except for the name on one side of the key handle. The Werkstätte Carl Auböck was commissioned by a few larger firms to create gift objects for employees and clients.
We have seen other examples of this key, but only one other with the original presentation box, which has a terrific modernist design on it. Although this example is unmarked, we have seen both versions in marked and unmarked conditions and we guarantee this is authentic. This may be one of the few surviving examples in such condition.