Lino Sabattini Union Salad Serving Set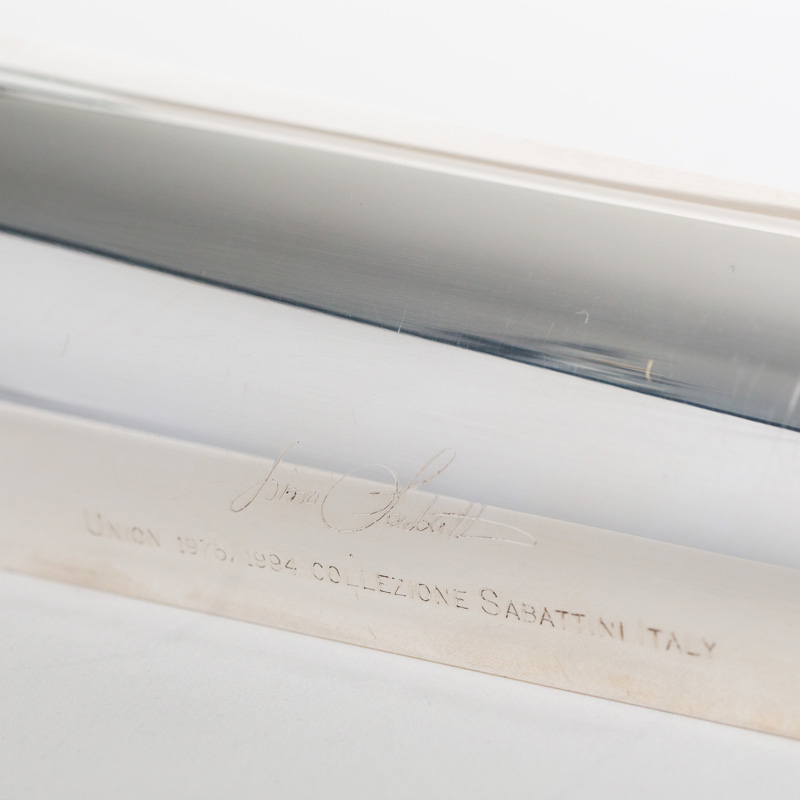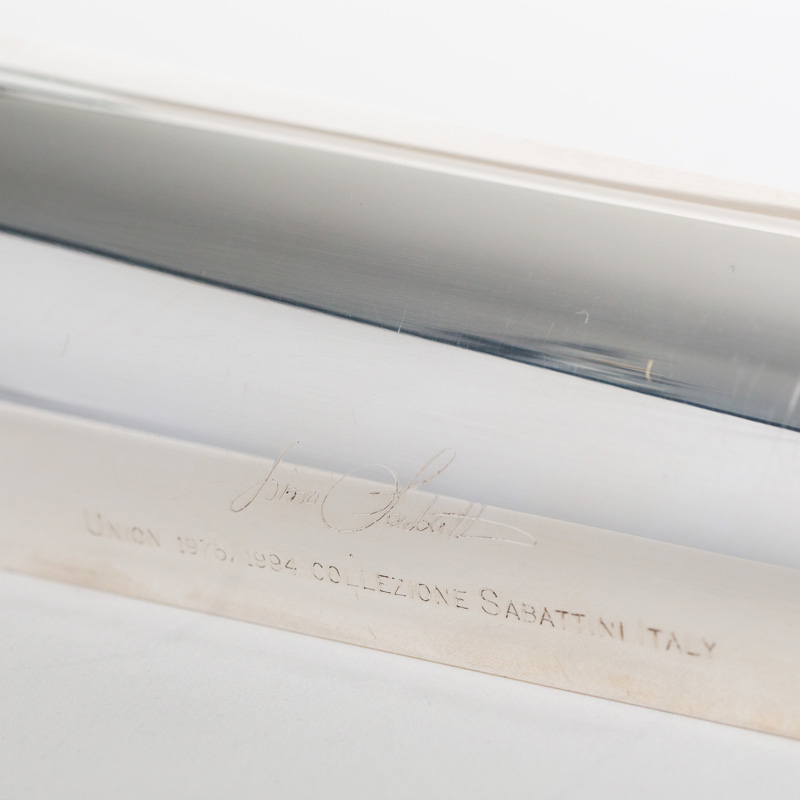 Lino Sabattini Union Salad Serving Set
Designer: Lino Sabattini (born 1925)
Item: Union Salad Servers
Manufactured by: Sabattini Argenteria
Country of origin: Italy
Year made: Designed in 1975 and produced in 1994
Materials: Silverplate over brass
Dimensions: Each 13" x 2" and box 14" x 3" x 1 ¾"
Condition: Mint in original box with insert. Box has some wear and one end is loose.
References: Made in Italy: 45 Jahre Design in Silber, Grassimuseum Leipzig, Germany, 1995; Enrico Marelli, Lino Sabattini: Imitations and Craftsmanship, Edizioni Metron, 1979.
Description: This is a heavy weight and well made famous design by Sabattini. It bears his engraved signature above "Union 1975/1994, Collezione Sabattini Italy." We have seen one other mint set selling for over $1,800 and used sets selling for about what are asking.